If you're considering selling or would like to explore options for the future, contact Advent Partners. We'd love the opportunity to hear about you and your business.
Do you have an investment opportunity?
We welcome new investment opportunities from businesses directly and intermediaries including corporate finance advisors, investment banks, accountants, lawyers and others. Please feel free to contact any of our team members directly to discuss opportunities which may meet our investment criteria.
Prefer to call / visit / email? No problem. You can reach us here.
ADDRESS
Level 17, HWT Tower
40 City Road, Southbank
Victoria 3006 Australia
TELEPHONE
+61 3 9690 9566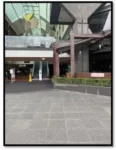 Walking: Entrance via the Riverfront – Southbank Promenade
Enter from the Southgate Shopping Mall Precinct via Southbank Promenade (Riverside) and take the escalator to the next level

Walk straight ahead past the Newsagency on your left, and through the automatic glass doors to the concourse where the HWT Tower will be on the left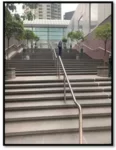 Car: Entrance via Southgate Ave – The Langham Hotel
Arrive at the entrance of the Langham Hotel and walk up the steps (located next to the Hotel) to the Southgate Shopping Mall Precinct

Turn right after walking through the automatic glass doors to make your way to the concourse where the HWT Tower will be on the left